Aviation Safety Resources
One of the most important factors in devising your business aviation policies and procedures is that they are properly researched, and can be considered within the norms of "industry best standards". This is especially critical when consideration is given to building your safety program and enhancing your supporting safety culture. The following organizational links are provided, not as an endorsement of their programs, but as a resource for you to investigate additional information that may prove relevant to your developmental efforts.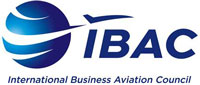 The International Business Aviation Council (IBAC) is a Council of business aviation associations from around the world. Governance is established through the IBAC Governing Board, with representation from each of the Member Associations. Ongoing activity of the Council is managed by an IBAC Secretariat consisting of the Director-General, assisted by a staff of experienced specialty managers responsible for ICAO Liaison, Safety Standards, Regulatory Affairs and Office Management.

Founded in 1947 and based in Washington, DC, the National Business Aviation Association (NBAA) is the leading organization for companies that rely on general aviation aircraft to help make their businesses more efficient, productive and successful. The Association represents more than 10,000 companies and provides more than 100 products and services to the business aviation community, including the NBAA Business Aviation Convention & Exhibition, the world's largest civil aviation trade show.
Regional Business Aviation Associations
A vital part of communication, learning and development for today's business aviation team is the opportunity to participate in local or regional business aviation associations. Those listed on this website have demonstrated a unique ability to serve the needs of their membership.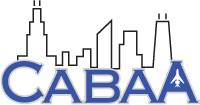 CABAA is a grassroots organization formed by business aviation professionals for the purpose of offering our members relevant information, training, and networking experiences to enhance the quality and quantity of business aviation operations in the Chicagoland area. CABAA is a broad consortium of people that have anything to do with the safe and efficient operation of corporate aircraft.